Interactive Audio/Video
Real-time audio and video interaction statistics of the TRTC console, support to view the detailed consumption data of created applications.
The data is updated every 5 minutes instead of in real time, so there may be a delay of 5-20 minutes in the display of statistics.
1.
Go to the TRTC console and select
Usage Statistics
in the left column.
2.
Select the application that you want to view, and select a time period for viewing.
3.
The trend chart can be filtered to see paid and free usage.
4.
Free usage: When on-cloud recording/relay to CDN is carried out in the room, the corresponding recording/transcoding robot will join the room as a virtual audience, subscribe to the audio and video stream of the anchor side, and generate the audio and video duration consumption. When the recording is stored to VOD/transferred to CSS, the robot usage is not charged.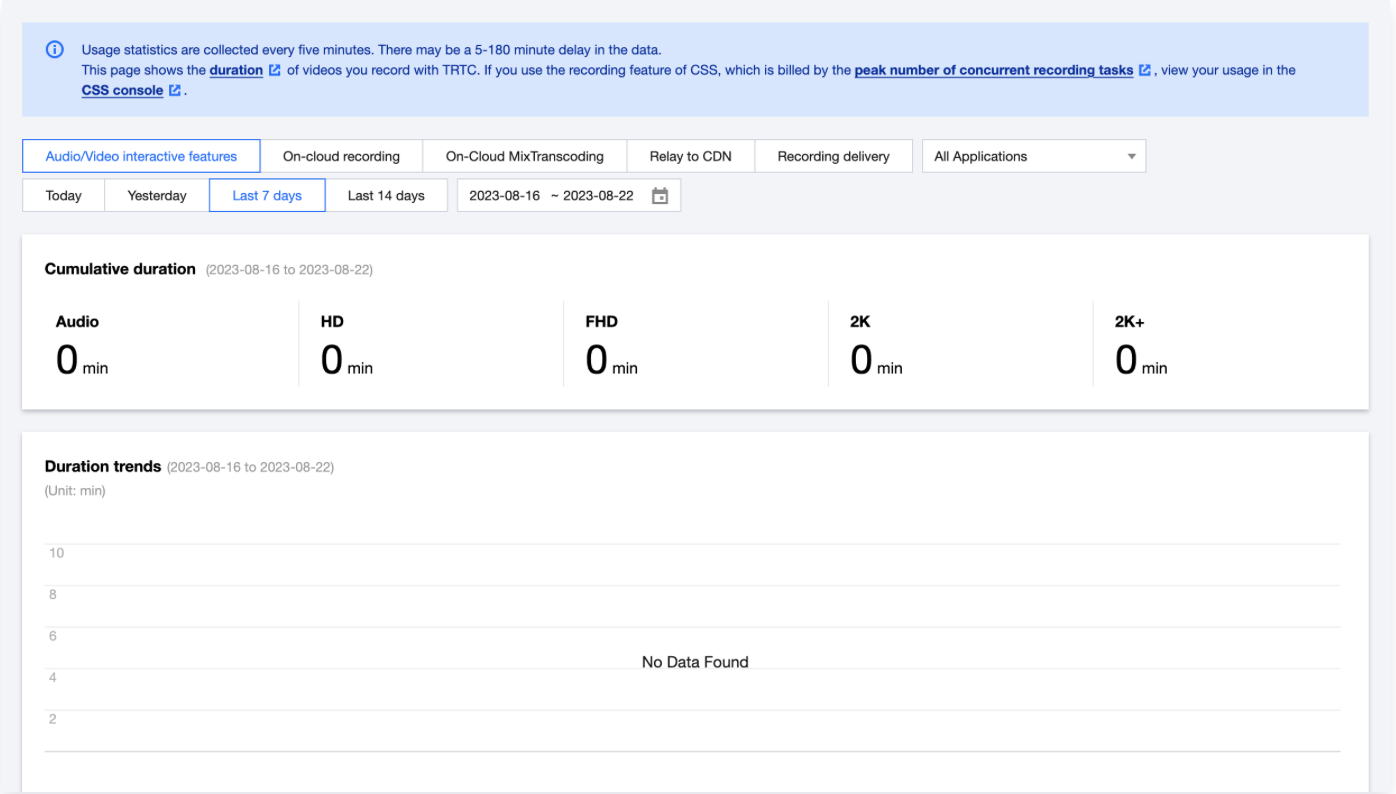 Durations are calculated in seconds and rounded up to minute. Therefore, the cumulative duration used for billing may differ slightly from your actual usage. For the actual billable amount, see the bills generated in
Billing Center
.