Creating Application
TRTC manages different businesses or projects in the form of applications. You can create different applications for different businesses or projects on the TRTC console to isolate business or project data.
Each Tencent Cloud account can create up to 300 TRTC applications.
1.
Log in to the
TRTC console
and choose
Overview
>
Create an application now
.





2.
Click
Create Application
, select a product based on service requirements, enter the application name, select a service region, and configure labels for the application as required.
At the same time, you can choose to receive 7 days free trail for Call. The RTC Engine Free Trial includes basic and value-added audio and video capabilities. Please refer to the
function and billing description
for the monthly package.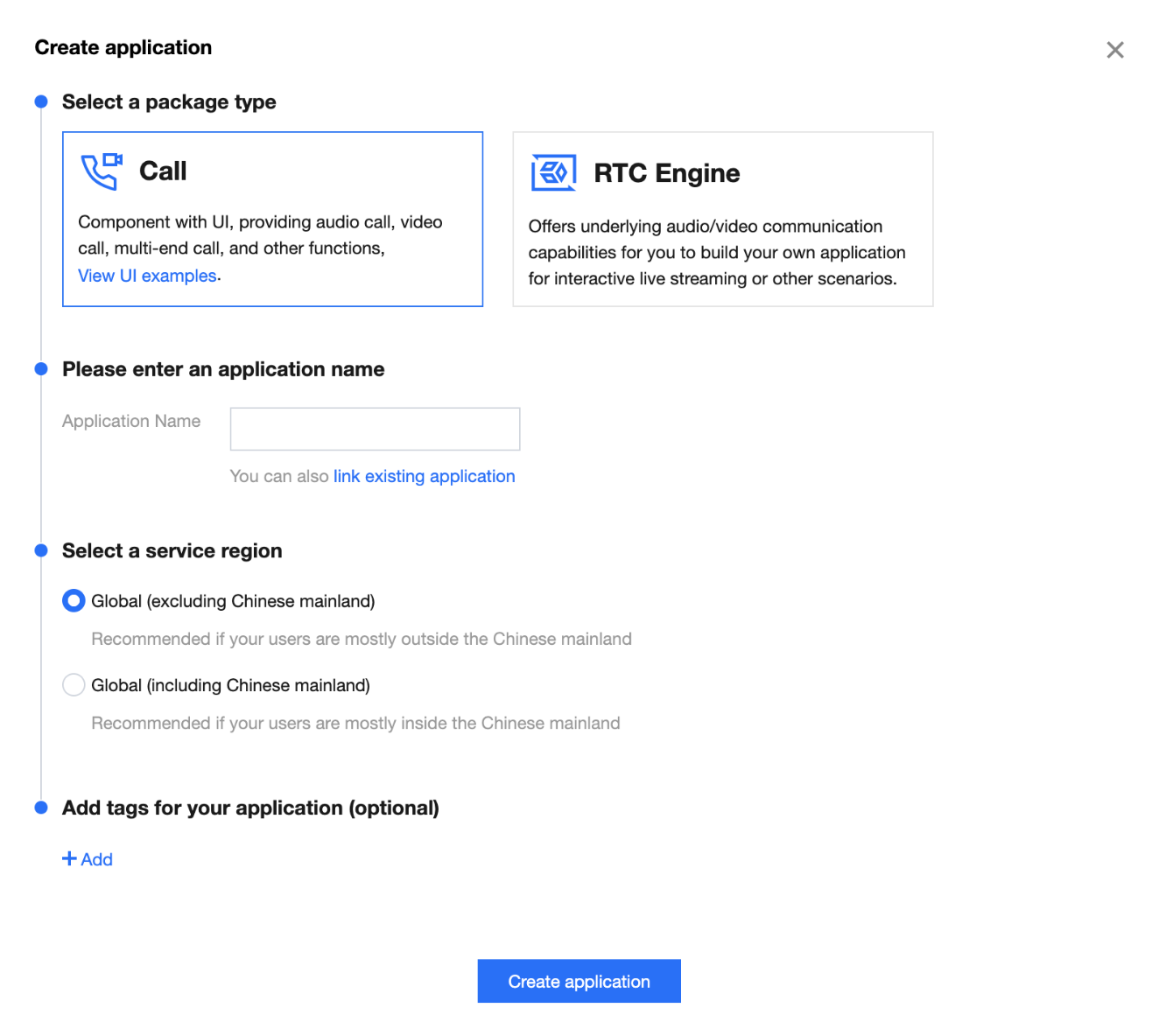 The application name contains a maximum of 15 characters, including digits, Chinese and English characters, and underscores (_).
3.
Click
Create application
to create the application successfully!
After the application is created, find
Application Management
in the lower right corner of the overview. The application information is displayed in the application list.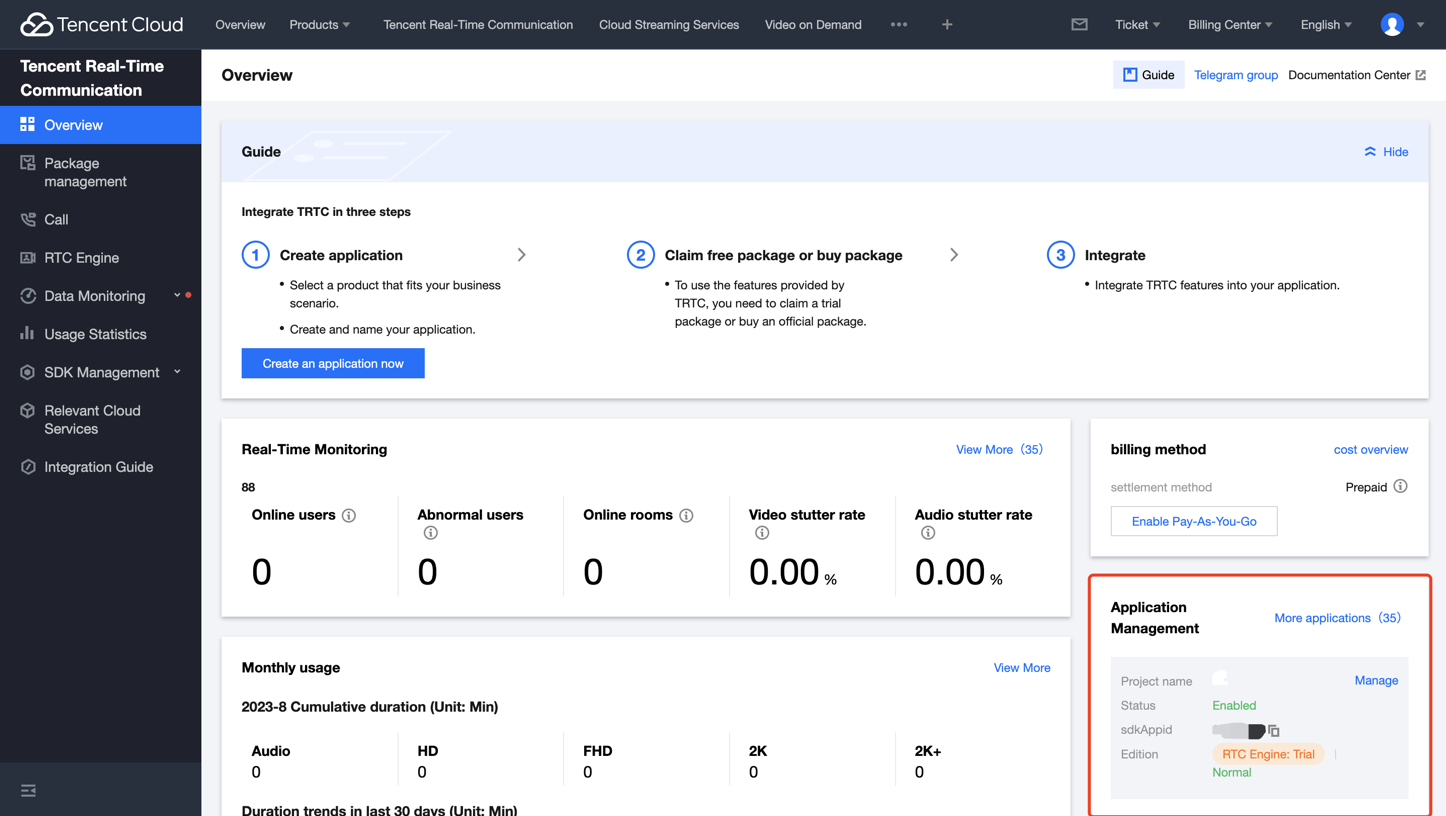 The information displayed includes SDKAppID/Application name, Region, Status, Edition information, Expiration time, Tag, Secret key, as well as Manage, Buy package, Usage Statistics three functions are included in the Operation.





The SDKAppID, which is automatically generated after an application is created, is the unique identifier of the application. You need to provide this parameter when invoking the voice API interface.

User-defined application name during application creation.

The region selected when creating the application.

The service status of the current application can be normal or disabled.

When the service status shows "disabled", if it is not active, please check whether the package allowance is 0 and whether the Tencent Cloud account is overdue.

By default, the TRTC application is the Free Trail version. You can enable the advanced version to unlock value-added functions based on service requirements.

Function and billing description



Application creation and expiration dates

Used to identify and organize your various resources in the Tencent Cloud. For example, an enterprise may have multiple business departments, and each department has one or more TRTC applications. In this case, the enterprise can add labels to the TRTC applications to mark the department information

Used to initialize the key information of the SDK configuration file.

Support Manage, Usage statistics, and buy package.