Package Management
TRTC support to view the package usage under the account through the console. You can click
package management
on the left side to view package information in the package list.





Package type is divided into Free Trail and monthly package, the former can deduct audio and video, recording, mixtranscoding time, the latter can deduct audio and video time, the specific deduction ratio details can be seen
free time description
.
The system automatically generates a unique package ID after a successful purchase

There are two types of free time package and monthly package, among which:

Standard/Professional

packages are customer purchased products, including the

Call/RTC Engine

The

Free Trail

is a platform giveaway product, distributed for 12 months at a time, 10,000 minutes per month

The purchased package name is supported as follows:

Some minutes are included in the Package

Remainging time of this cycle(minutes)/(%)

With the number of minutes remaining and the proportion of usage, you can see the usage of the package more intuitively

The time the package was successfully purchased

Refunded, Expired, Run out, Not in Use, In Use
If the actual service needs to renew the package, you can go to the TRTC
application list
, click
Management
to go to the
application details
page, and click
Buy Official Package
at the bottom of the page to purchase.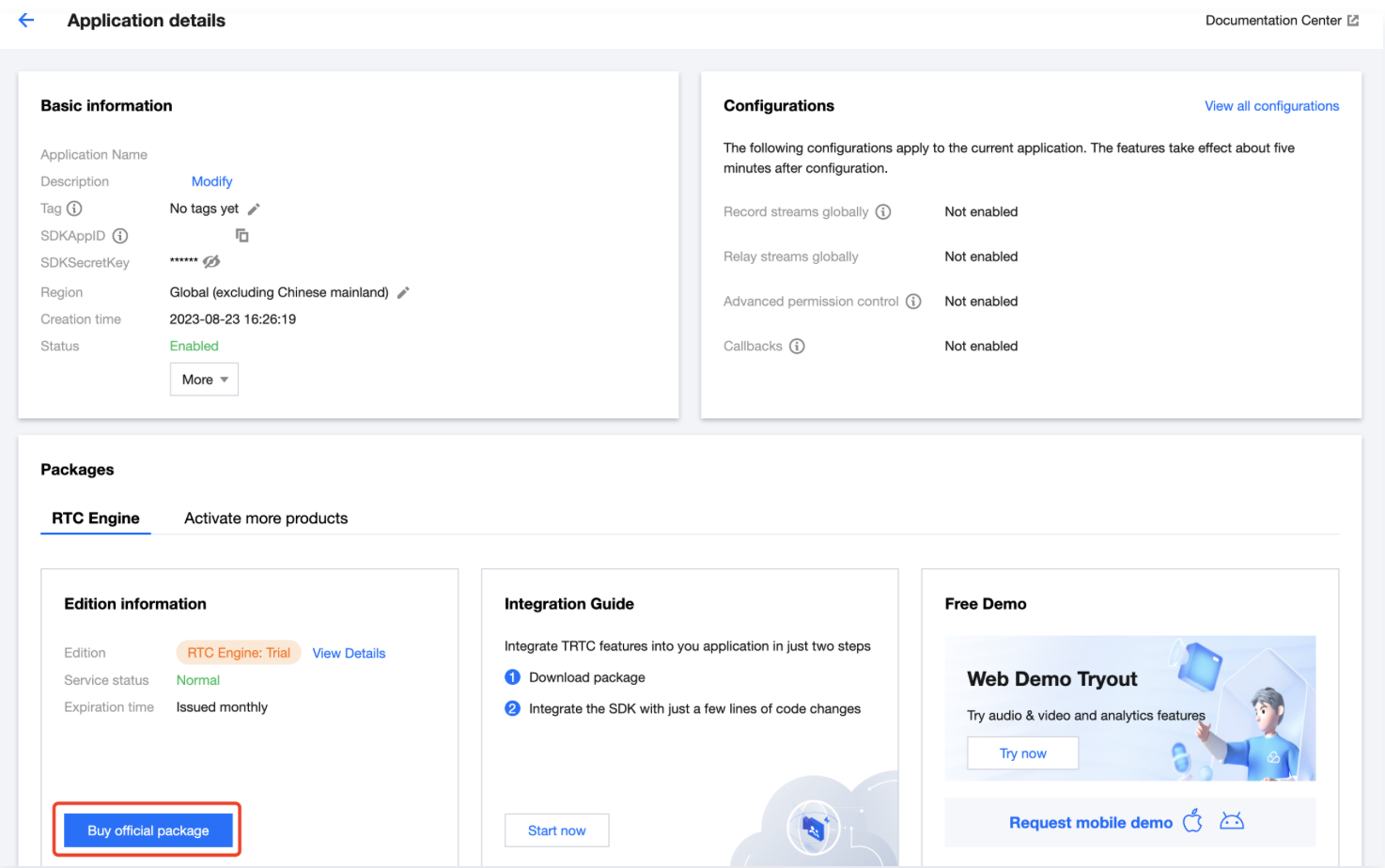 Before purchasing a package, make sure you understand the billing information. For details, see
Billing Overview
.